Schedule care how you need it
Personal Care provides routine health and personal care support and assistance with activities of daily living to patients with physical impairments or disabilities in their homes.
We are there when you need us
♡ On call 24/7 for client needs
♡ Flexible and fast scheduling
♡ Regular quality assurance
♡ Thorough care management and family support
♡ Double the care team staff of other agencies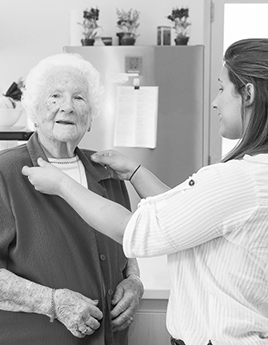 Preferred Home Health Solutions is on call 24/7 to answer your questions and work with you to design a customized plan of care that is right for you.
If you or your loved one is in need of more hands on care then our Personal Care services are available. In your own home, surrounded by possessions, pets, and a familiar environment, our clients receive the support they need to enjoy their regular activities and continue living well at home.
✓ Bathing
✓ Dress/Undress
✓ Ambulation
✓ Transportation to appointments
✓ Med Reminder
✓ Feeding
✓ Hygiene
✓ Toileting
✓ Incontinent Care
✓ Positioning
✓ Simple Transfers
Preferred Home Health Solutions offers you the following resources free of charge.
We do whatever it takes to bring you peace of mind
24/7 service available
608 339 7447