Specialized care for your loved one
Many people may assume that at a certain age, aging adults care is limited to a care facility. Our specialized care provides the experience, skills, and one-to-one care to clients with various needs, including Alzheimer's, dementia, stroke recovery, and more.
We are there when you need us
♡ On call 24/7 for client needs
♡ Flexible and fast scheduling
♡ Regular quality assurance
♡ Thorough care management and family support
♡ Double the care team staff of other agencies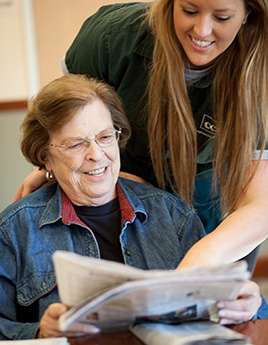 Preferred Home Health Solutions is on call 24/7 to answer your questions and work with you to design a customized plan of care that is right for you.
We provide a custom set of skills to match each clients unique needs. Some of the special care conditions we provide for are:
✓ Alzheimer's & dementia care
✓ Post-Stroke care
✓ Cancer care
✓ Parkinson's care
✓ Special needs care
✓ Hospice care
Preferred Home Health Solutions offers you the following resources free of charge.
We do whatever it takes to bring you peace of mind
24/7 service available
608 339 7447